The Sportster SE combines comfort, safety, and reliability with the classic Harley Davidson styling.
- Easy to operate, offering a comfortable and secure ride irrespective of the terrain.
- Rear power unit for added power and driving range.
- Extra strong reinforced steel chassis provides added stability.
- Unique adjustable suspension with shock absorbers ensures a smooth ride.
- Advanced safety system halts the vehicle should the driver lose control.
- Exceptionally easy to maneuver with a tight turning radius for easy navigation.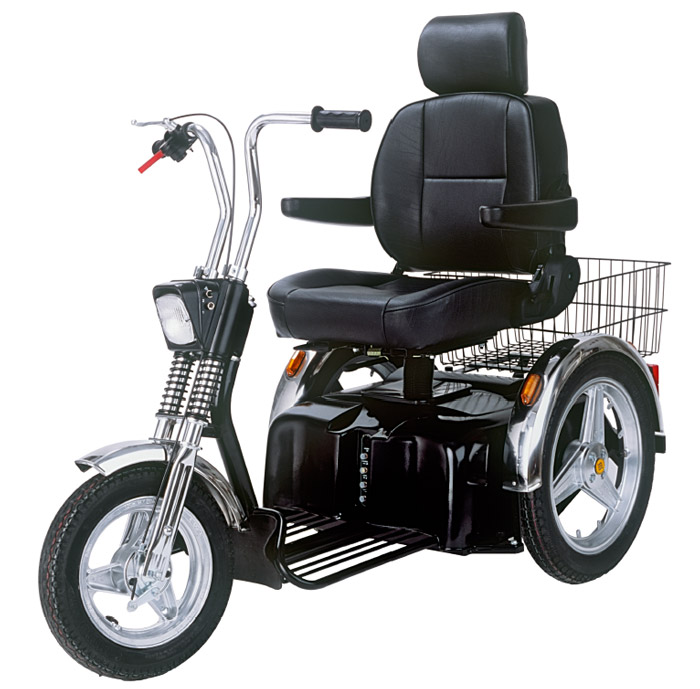 Prenez la route avec SPORTSTER SE PDF FLYER (Version fr.)
Le Sportster SE allie le confort, la sécurité et la fiabilité avec le style classique Harley Davidson.

- Facile à utiliser, il offre une conduite confortable et sécuritaire quel que soit le terrain.
- Puissant moteur à propulsion arrière pour une puissance accrue et une autonomie maximale.
- Châssis haut rendement renforcé en acier qui assure une performance et une stabilité accrue.
- Suspension réglable unique de par sa conception avec amortisseurs qui assure un roulement doux.
- Système de sécurité avancé qui arrête le véhicule si le conducteur en perd le contrôle.
- Exceptionnellement facile à manœuvrer avec son faible rayon de braquage pour un conduite facile et agréable.